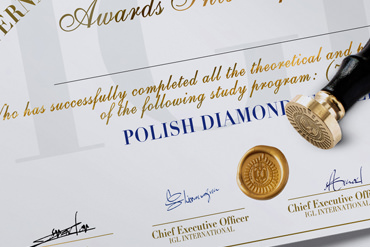 G.D.G -DIAMOND GRADER
Gemology course gives students with extensive, thorough when it comes to sorting and evaluation of diamonds. Using the most advanced equipment for diagnosis diamond.
More Details
Rough Diamond Courses
Gemology course gives its students a wide and in-depth knowledge regarding the identification of crystal diamond in the rough.
More Details
Gems Courses
Gold gemstones course provides extensive and in-depth knowledge about the gemological avoid burns precious- stones , gem identification features and differentiation between natural stones and synthetic
More Details
ABOUT US
IGL network  also operates the "IGL College", which offers a variety of learning options
Polished diamond
Rough diamond
Colored stone
Professional courses, in a pleasant work environment - a college equipped with state-of-the-art equipment, conveys the content through many presentations and examples.
At the college we will ensure that each student reaches a professional level in which he understands, knows and knows the material theoretically and practically. Prepares him for rapid and professional integration in the field.
As part of the studies, each student receives study materials in which the IGL textbook is available only at the college and a professional workbook.
Work kit (Lupa tweezers, cloth and more) can be purchased through the college at a special price.
Each course has up to 10 participants (personal attention per student)
According to the standards of the American GIA.
Possibility to study privately.
Possibility to study in different languages.